Visit Our Showroom
We are Brisbane's specialist telescope, astronomy, and sports optics shop with a fully-stocked showroom and warehouse. We are authorised dealers in Queensland for major telescope brands such as Celestron, saxon, Orion, Meade, Sky-Watcher, and more. With several hundred different telescopes and accessories combined, we are your one-stop shop for your astronomy needs.
We are not just salespeople; we are astronomers wanting to help you get started by helping you choose the right telescope and accessories for you. Our Telescope Training for Beginners sessions are open to all budding astronomers. Follow our Facebook page to keep up to date with our upcoming events such as these.
To view our wide selection of telescopes, accessories, binoculars, and spotting scopes in person, come visit our showroom.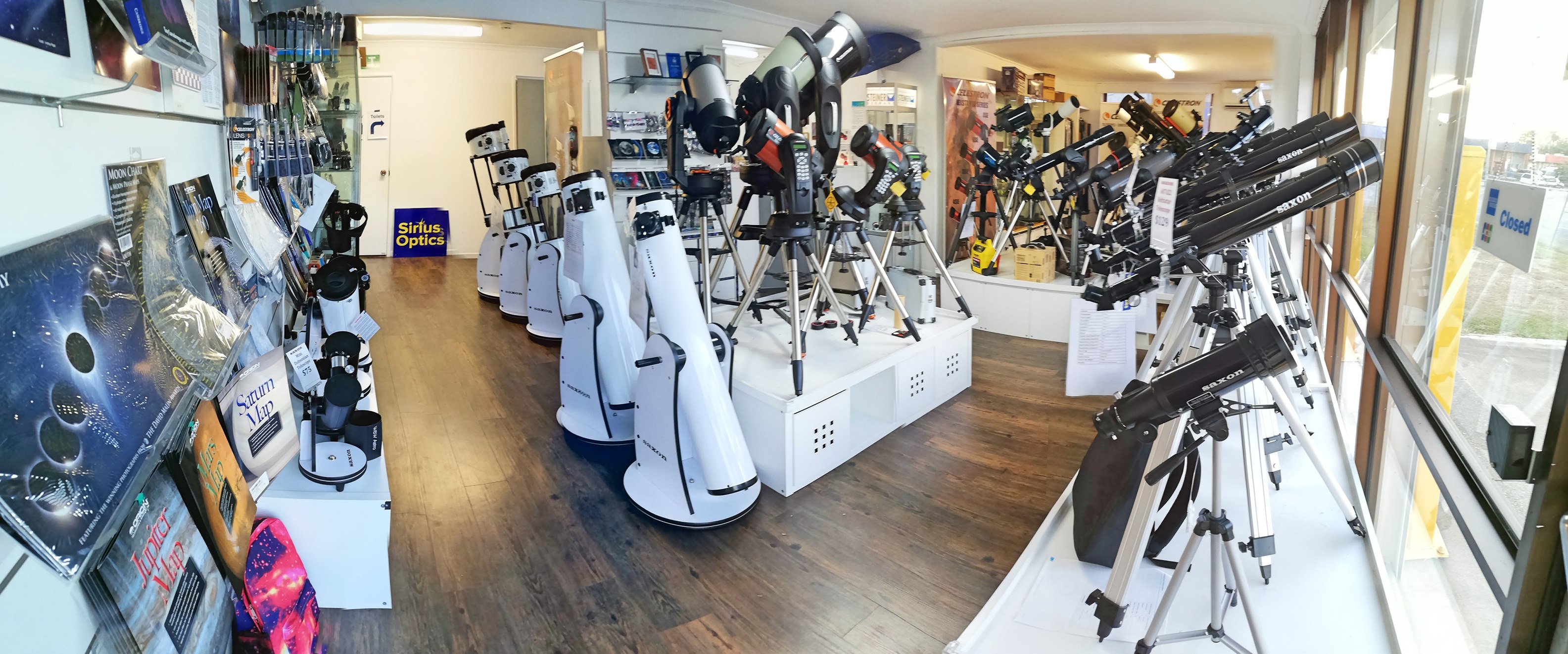 Business Hours
Monday: 11am to 7pm
Tuesday: 11am to 7pm
Wednesday: 11am-5pm
Thursday: 11am to 7pm
Friday: 11am to 7pm
Saturday: 11am to 4pm
Sunday: Closed
Public Holidays: Normally closed, but please check website for announcements
Our Location
Unit 1/ 26 Darnick Street
Underwood, Queensland 4119
Plenty of free on-site customer parking and limited street parking.
Call us during our opening hours on: 07 3423 2355